About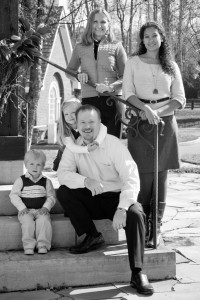 Thanks for stopping by.  This site is the result of many failed attempts at finding the right area of focus for blogging.  I have been involved in blogging and managing websites for a number of years, but this site is the first where I will focus on those things that interest me.  I am a proud husband and father of three who dabbles in gadgets and the internet in my spare time.  Professionally, I manage strategic projects for a large organization, so generally if I am not spending time with the family, I am illuminated by the glow of a computer screen, ipad, tv or phone.  I am a Christian, and am active in my church and community.
The name of this site came to me as I was considering those things that interest me most; my family, my faith, technology and the internet. In all of these, the phrase "plugged in" is appropriate. I'll share my thoughts and experiences in these areas, and maybe a few others as opportunities present themselves.  I encourage you to share yours as well, either through your comments, suggestions, or maybe even by submitting your own article around an area that interests you. If it applies to one of the common topics, I'd love to post it.
I hope you enjoy the site, and look forward to hearing from you.